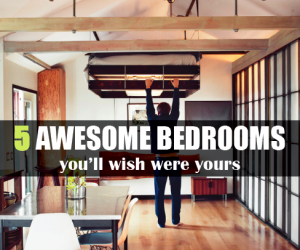 5 Awesome Bedrooms You'll Wish Were Yours | mBlog
Creativity knows no bounds in these five awesome bedroom designs, but how do you turn a design idea into an actual bedroom? Some of these ideas, like the hammock bed, you can do yourself; others, like the 300-pound pulley bed, you'll need help to design and install. Talk to a construction and design company that utilizes drawing management by Procore, so you can draw up your dream bedroom and then chop it up into bite-sized tasks. Before you know it, you'll have your own ceiling bed, Uroko House, or gilt columns.
Take a look, and see if any of them inspire you to redecorate your own bedroom this weekend.
Visit procore.com